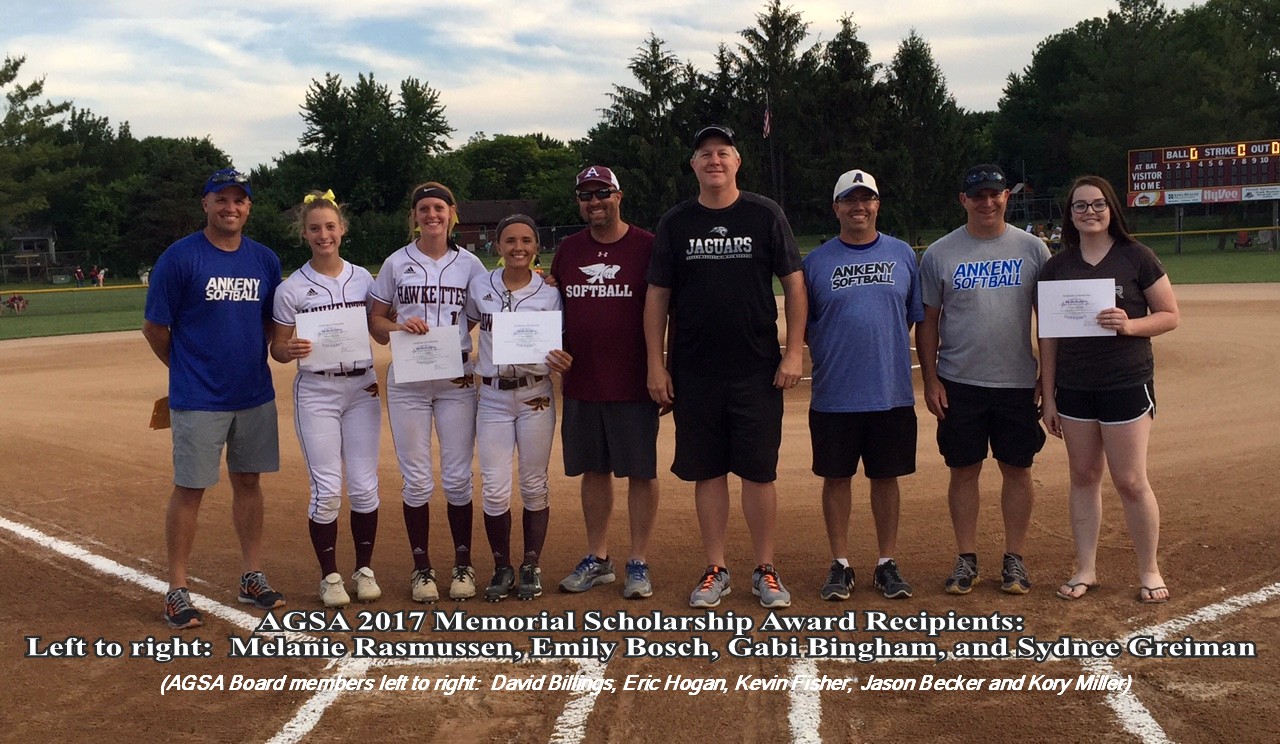 Congratulations to our 2017 Memorial Scholarship Award Recipients!
This 2017 scholarship winners are:  Melanie Rasmussen (AHS), Emily Bosch (AHS), Gabi Bingham (AHS) and Sydnee Greiman (ACHS).  Congratulations ladies, and best of luck to you all!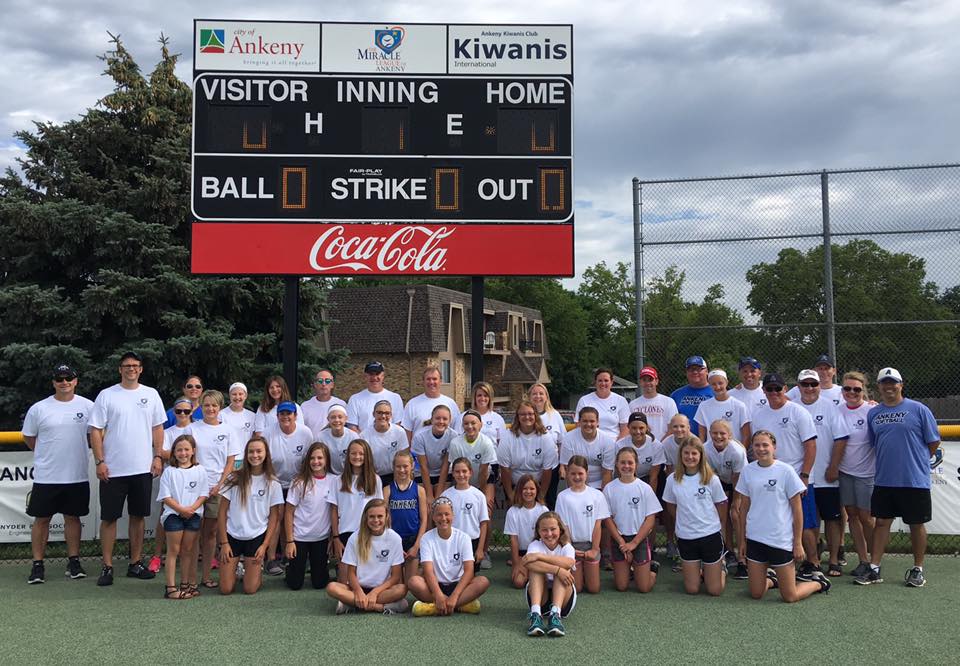 AGSA as Angels in the Outfield
The AGSA served as Angels in the Outfield for the Ankeny Miracle League Association in June of 2017.  We had a great turnout of volunteers who each shared their love of the game with the Miracle League athletes.

AGSA and Silver Cord Award Opportunities

The Ankeny Girls Softball Association is an approved organization for Silver Cord volunteer hours at both Ankeny High School and Ankeny Centennial High School.  The Silver Cord Award is a volunteer service award available to high school students who earn a minimum of 120 hours of community service/volunteering starting with the beginning of their sophomore year and continuing through their junior and senior years of school.  You can obtain additional information by clicking here.
Law Enforcement Appreciation
On December 13th, we showed our appreciation for the Ankeny and Johnston Police Departments with a donation of goodies. Special thanks to our AGSA players for helping! Thank you to all the Officers in our communities for ALL that you do!
Ankeny Police Department
Pictured from Left to Right: Officer Kory Miller, Reagan Enright, Taylor Bradshaw, Kendra Winfrey and Officer Spencer Baltes.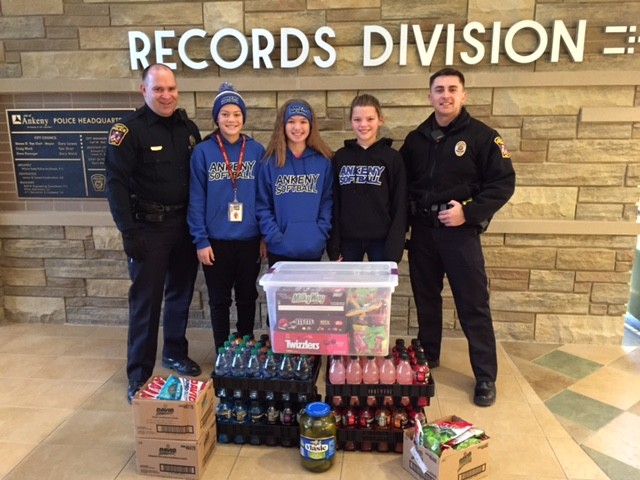 Johnston Police Department
Pictured from Left to Right: Taylor Bradshaw, Chief Dennis McDaniel, Sergeant Kenny Agan, Kendra Winfrey and Reagan Enright